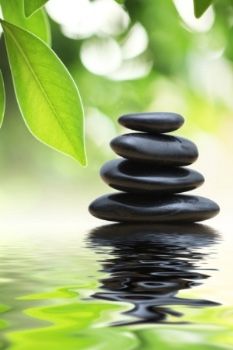 Many people contact NCF by telephone, letter, or email to request a referral to a Christian counselor or organization in the USA or overseas for either themselves or others. When we are given the location of the person or family needing assistance, we will provide suggestions of counselors and organizations to contact. You may want to consider the services clinicians and organizations:
Alongside – Richland, Michigan
Alongside is a professional counseling ministry dedicated to helping Christian pastors, missionaries, and their families grow in personal wholeness, healthy relationships, and ministry effectiveness. Visit www.alongsidecares.net.
Lois Bushong – Fishers, Indiana
Lois, M.S., L.M.F.T., is a missionary kid (MK) who grew up in Central America. As an adult she returned to Latin America and worked for ten years with an international agency.  Lois is a Marriage and Family Therapist, a member of the adjunct faculty at Indiana Wesleyan University in the Graduate Counseling Department in Indianapolis, Indiana, and a published author. She speaks frequently throughout the United States on counseling and cross-cultural topics, is an expert in counseling adults who were raised outside of their passport country, and frequently works with couples who are in intercultural marriages. She is fluent in both English and Spanish. Visit https://www.loisbushong.com.
Dr. Karen Carr – Barnabas International
Dr. Karen Carr is a clinical psychologist serving with Barnabas International. She has served in full-time missionary care since 2000. Karen lived in West Africa for nearly 15 years, providing training and crisis response with the Mobile Member Care Team. MMCT concluded its work in 2017, but many missionaries who received training in crisis response continue to serve as peer responders in the region.  The Mobile Member Care Team website is still available as a toolbox of resources for anyone involved in caring for missionaries. Dr. Carr currently lives in Virginia, but continues to work globally with fellow member care providers to provide consultation to mission leaders, develop and facilitate member care trainings, and write resource materials to foster missionary resilience.  
Dr. Charles Chege – Monrovia, California and Kenya
Dr. Chege is co-director of the Global Psychology program within the Department of Graduate Psychology at Azusa Pacific University. Each summer Dr. Chege accompanies students to Kenya to provide hands-on supervision and consultation in interventions and program development for orphans of HIV/AIDs, their families, and other vulnerable children. He has extensive experience in teaching, clinical supervision, and training within the local clinical scientist model. He also conducts numerous trainings in diversity competency in clinical work and supervision. For nearly 20 years Dr. Chege has provided clinical services and held administrative positions in the community mental health field, working with the severely and persistently mentally ill. Since 2000, he has also maintained an active private practice with adolescents, adults, couples, and families. He has a keen interest in integrating faith and clinical practice. Visit www.apu.edu/bas/faculty/cchege/.
Dr. Keith Edwards – La Mirada, California
Dr. Edwards is a retired faculty member of the Rosemead School of Psychology, Biola University, who maintains a counseling practice at the Biola Counseling Center. He has conducted intensive summer ministries for missionaries in France, Ecuador, Estonia, and other locations. Keith specializes in marriage enrichment, couples' communication and counseling, anxiety, depression, and stress management. You may contact him at keith.edwards@biola.edu.
Dr. Tim Friesen
Dr. Friesen is a clinical psychologist who is the founding director of Cornerstone Counseling Foundation in Chiang Mai, Thailand. Tim is currently the founder and executive director of Twelve12:Hope, a non-profit organization that provides counseling, consultation, and training to missionaries and mission organizations. He also conducts child trauma recovery programs in areas of chronic and complex trauma. You can reach him at dr.tim.friesen@gmail.com.
Márcia Tostes – Brazil
Mrs. Márcia Tostes works in São Paulo with missionaries through Antioch Mission, a Brazilian mission organization. She is in her final year of completing a graduate degree in Clinical Psychology. 
Márcia works with Antioch Mission in training, sending and caring for missionaries. Her work involves walking along people that are planning to serve as missionaries as well as counseling missionaries regarding their life situations, marital issues ,and issues specific to missionary life.
Márcia is a member of the Brazilian Missionary Care program, which is linked to the Brazilian Mission Association and to international organizations such ast Mission Committee of the World Evangelical Alliance. Visit www.missaoantioquia.com.
Missionary Psychological Services
This fund represents NCF's global ministry and is established to receive gifts not designated for a specific project or individual. Donate here: Missionary Psychological Services.
Mission Training International (MTI)
Mission Training International's mission is to serve mission boards, churches, and other sending organizations by developing and equipping their cross-cultural workers for the furtherance of Christ's Kingdom. MTI's vision is to see cross-cultural messengers of the Gospel of Jesus Christ experience effectiveness, endurance, and personal vitality. MTI accomplishes this through two main programs: COMPASS Pre-Field Training and Debriefing and Renewal (DAR). MTI also hosts two conferences: Mental Health and Missions Conference and the International Congress on Language Learning.
Narramore Endowment Fund
The Narramore Endowment Fund for Pastors and Missionaries was established in 2007 by Dr. Clyde and Ruth Narramore in memory of their daughter, Melodie Narramore Yokum. The Narramore Endowment Fund provides funds for annual training seminars to missionaries and their families. The MK ReEntry Seminar and the Counseling and Member Care Seminar were near and dear to Clyde and Ruth's hearts. Donate here: Narramore Endowment Fund.
Trauma Healing Thailand - Cornerstone
Cornerstone Counseling Center in Chiang Mai, Thailand, and Trauma Healing Thailand (THT) partner to provide training, resources, and support to help different Thai churches or organizations respond to trauma in their own communities. Cornerstone uses Trauma Healing Institute's model, which integrates mental health education with a biblical foundation. This model will increase the number of skilled people within Thailand and raise awareness within Thai communities to create a sustainable support system for any local community.  For more information, contact Cornerstone Counseling Foundation at https://www.ccfthailand.org/contact/.
Dr. Ben Wai-Ho Wat and Dr. Rachel Lai-Wat – Hong Kong
Both Dr. Ben Wai-Ho Wat and Dr. Rachel Lai-Wat are professors in the Hong Kong Bethel Bible Seminary. Ben is a Marriage and Family therapist who serves the Christian community in Hong Kong. He holds the M.Div. from Hong Kong Baptist Theological Seminary and a doctorate from Fuller Theological Seminary. Prior to his training in psychology and counseling, Ben served as Senior Pastor of the Hong Kong Fanling Baptist Church. Rachel holds the M.Div. from Hong Kong Baptist Theological Seminary and a doctorate in Christian Education from Talbot School of Theology, Biola University.
Ben and Rachel are popular speakers and family life educators.  They devote a significant portion of their psychotherapy practice to working with Chinese pastors and missionaries. You can reach Ben and Rachel at waihowat@gmail.com.
Valeo — Columbia, South Carolina (formerly Godspeed Resources Connection)
Valeo is a faith-based organization dedicated to enabling global workers to thrive. They exclusively serve those sent cross-culturally by providing preventative and restorative care to strengthen their well-being in life and work. They develop emotional, relational, and spiritual health in their clients through debriefing, spiritual direction, counseling, psychiatric care, check ups, and consulting. Their clients include individual global workers and families and their organizations. Delivery of services occur in person in their Columbia, SC, office and on-site throughout Indonesia, as well as online anywhere there is an internet connection overseas. Visit https://www.valeo.global.
The Well International — Chiang Mai, Thailand
The Well International serves cross-cultural workers in Asia and around the world through clinical counseling, pastoral care, training, and events. They are a Christian, donor-funded organization based in Chiang Mai, Thailand, with professionally trained and licensed counselors as well as non-licensed pastoral care and member care providers.
The Well provides training for organizational leadership, member-care providers, and professional counselors. Their goal is to support and equip individuals at the "front lines" of their profession, while also creating awareness about the unique needs of cross-cultural workers. 
The Well hosts events that are designed to meet the specific needs of cross-cultural workers such as managing transition and adjusting to a different culture, working through marriage problems or traumatic experiences, parenting in unfamiliar contexts, and many other life challenges. Workshops, seminars, and retreats are offered, all with the purpose of providing renewal, restoration, and education to cross-cultural workers. Visit www.thewellintl.org.
Ying Woothitha
Ying Woothitha serves at Cornerstone Counseling Foundation as a counselor and the Development Director of Thai Counseling. Her ministry includes providing counseling to Thai and expat kingdom workers, teaching workshops, developing Thai counseling services for the Thai community, and developing Christian counseling materials and curriculum in Thai. Ying is the president of the Christian Counseling Association Thailand (CCAT), which is registered with the Thai government and promotes mental health and wholistic healing in Thai society through education and Christian counseling. Visit Ying Woothitha.