MK ReEntry Seminar
July 7-19, 2024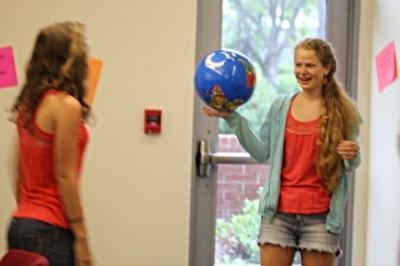 Since 1978 we have been a bridge for MKs who have left their "growing up homes" and are anticipating life in the U.S.  
As you process the impact of your TCK/MK life on your relationship with God and with others, you will come away encouraged and empowered as the unique and valuable person that you are.
The MK ReEntry experience will help your transition to North American life following your years abroad. 
Whether you are coming home to attend college or university or to take a gap year, this will be a fun, challenging, and practical transition seminar for you. 
As sons and daughters of global Christian workers in missions, you have had unique life experiences. You will find a place with us and TCKs from around the globe to understand and share your story as you embrace your past, understand the present, and prepare for your future. You will have an opportunity to celebrate your heritage, talk about what is on your heart, and build relationships with other MKs.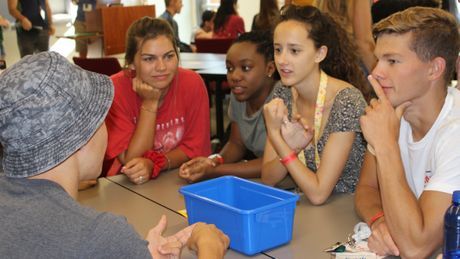 Who May Apply
This seminar is for MKs (missionary kids) and TCKs (Third Culture Kids) who have just completed high school and are returning to the United States or Canada. All participants must attend the entire seminar and are expected to cooperate with the planned program. We are able to accept 42 individuals, so apply early to avoid disappointment. 
Unsure whether this seminar is for you?  One MK, who came to the seminar somewhat reluctantly, quipped after attending, "Of all the things my parents have made me do, this one was the best!"
When and Where
Narramore Christian Foundation, a nonprofit Christian ministry, has offered this unique twelve-day seminar for 43 years. We look forward to being on the Biola campus in Southern California for another great time together as TCKs and staff. 
Objective
The seminar's objective is to prepare you for North American life by helping you learn about who you are and about present day culture. 
Learning about the culture: We will talk about North American culture - the good and the bad, college life, friendships, dating, and finances. Off-campus social and recreational outings include going to the beach and to an amusement park. 
Learning about you: Personality tests will assess your personality style and personal adjustment, and identify areas for growth.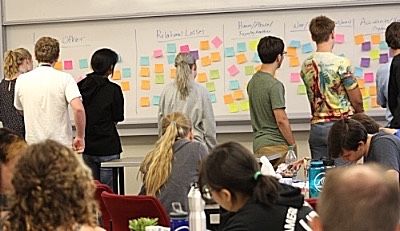 Learning how to adjust: You will be encouraged and guided by Christian counselors and educators in addressing areas for personal, social, and spiritual growth. They are not strangers to mission work and the struggles that come with reentry. 
Embracing the challenge: Daily meetings, worship, nightly dorm devotions, and informal conversations with staff and fellow MKs will challenge you to trust God more fully and give you new understanding of your Christian journey.
Lots of Fun and Relaxation
The seminar is a blast, but also very intense in its content, emotionally, and spiritually.  While mornings are spent in the classroom, there is plenty of time to enjoy sports, group activities, and just sitting around and relaxing.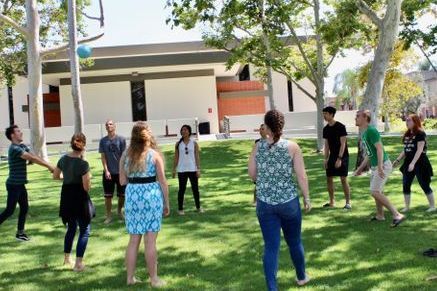 Cost and Payment
The seminar fee is $750. After you receive your invoice, which we will email to you in March, you may make payment securely by credit card or by check. If your plans change and we should no longer hold a place for you, we ask you to let us know since we usually have a waiting list of TCKs wanting to attend.  
Participants are responsible for their travel expenses to and from the seminar, including shuttle costs from the airport to the campus. Seminar fees include room and board and all other seminar activities. Many supporting churches are willing to help their missionary families with the seminar cost. Be sure to ask and give them the opportunity to bless you! The Narramore Christian Foundation supports each MK with a $1,500 scholarship that offsets costs not covered by the seminar fee.
Questions?  
Contact Debbie Hewitt, Program Director, at debbie.hewitt@gmail.com, or Cindy Hibma, Vice-President of Operations & Seminar Coordinator, at ncf.seminars@gmail.com.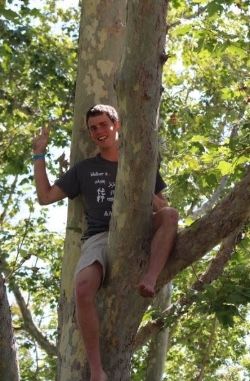 What MKs Have Said
"I can honestly say that the MK reentry seminar was my saving grace during one of the hardest and darkest years I've experienced.  I experienced God's grace through other MKs."   – MK from Uruguay
"Thank you SO MUCH for being so generous.  I feel so grateful that God prepares people like you so that missionary kids who are confused and hurting like me are given the opportunity to experience a time of refreshment and clarification.  I know now that I'm prepared to head to college and whatever else God has in store for me."  – MK from China
"I cannot begin to express how deeply these two weeks have impacted me.  I came to this program with a broken heart and deep wounds that have shaped my life.  But through the sessions, staff, counseling, your prayers, and Jesus' grace, I am now on a path of healing.  You have changed my life!" – MK from Senegal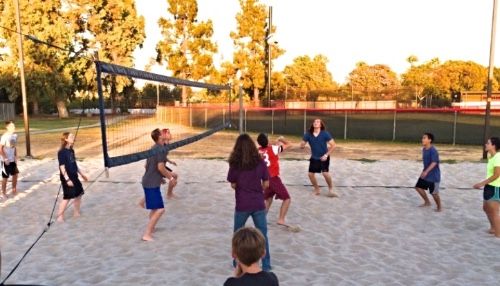 "It is the most awesome experience you'll ever have!  You learn how to relate to others, understand yourself, and look forward to the future." – MK from Ecuador
"This is something you will never regret.  You will come away with a sense of encouragement and hope regarding living in the U.S." – MK from Mongolia
"The MK seminar has been one of the best experiences of my life.  I have learned so much, made great friendships, and grown closer to God through this seminar." – MK from China
MK ReConnect - for "Grads" of ReEntry
We would love to see you again!  Would you like to hang out and talk about your transition experience with other TCKs?  Watch this video and consider joining us at the next MK ReConnect!
Other MK ReEntry Programs
If NCF's MK ReEntry program does not work for you, check out these re-entry program opportunities:
Interaction International: 1) 2023 Transit Lounge in Waxahachie, TX, July 2-8, and in Chatsworth, GA, July 30 - August 5, for TCKs ages 16-20 to explore with other global nomads the challenges, benefits, opportunities, and predictable processes of transition. See https://interactionintl.org/events/. 2) 2023 Younger Teen Program, ages 12-17, in Chatsworth, GA, July 26-29. See https://interactionintl.org/events/. 3) TCK Wayfinder virtual program and in person programs in Grand Rapids, MI, Chatsworth, GA, and near Dallas, TX: see https://interactionintl.org/programs/transition-seminar/
In Canada for MKs 17-20 years old: MORE Network Classic ReBoot AB, August 12-19, 2023, at Tyndale University, Toronto. Led by MKs for MKs, Classic ReBoot is a crash course about Canadian culture and specially designed to build new relationships with fellow MKs, find a safe place to share what's on your heart, discuss common challenges, and be equipped to thrive in transition. Cost TBD. For more information, go to MORE Classic ReBoot or write reboot@outreach.ca.
In Canada for MKs 21-35: MORE Network Wilderness ReBoot dates July 1-7, 2023, Blue Bronna Wilderness Camp, Kananaskis, AB, for co-ed MKs willing to be challenged physically and spiritually, while deepening their relationship with God amidst the beauty of the Canadian back country wilderness. Go to MORE Wilderness ReBoot or email at ReBoot@outreach.ca.